Property Detail
Riviera #4
80 Riviera, Zonqor Road, Marsaskala, MSK1014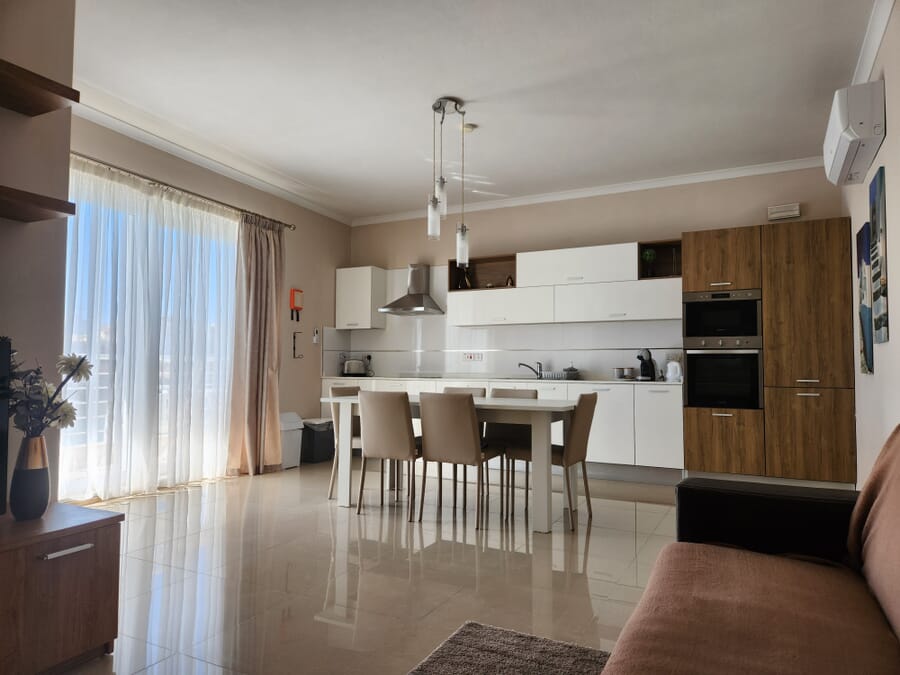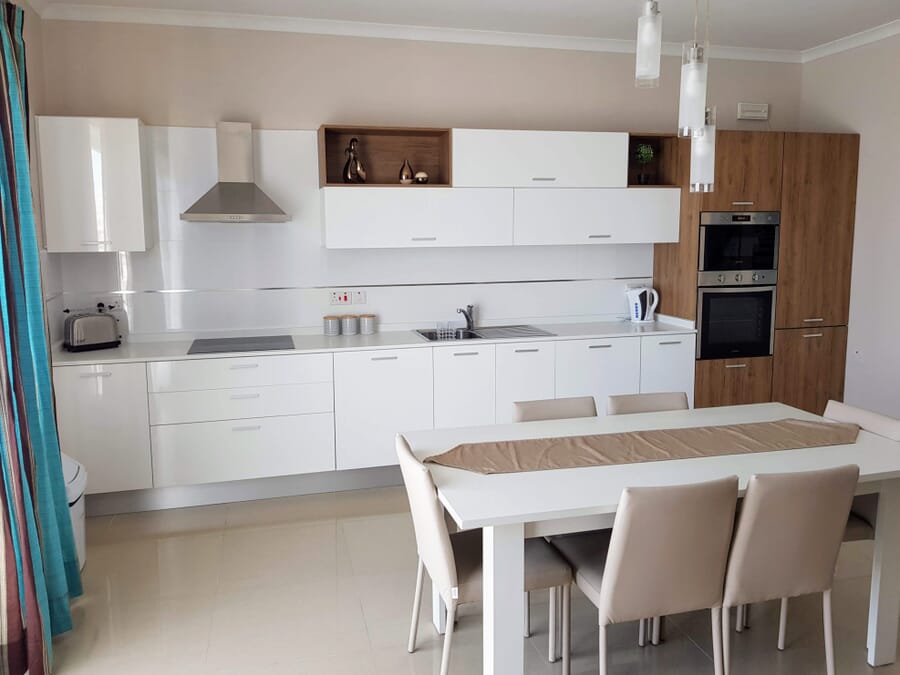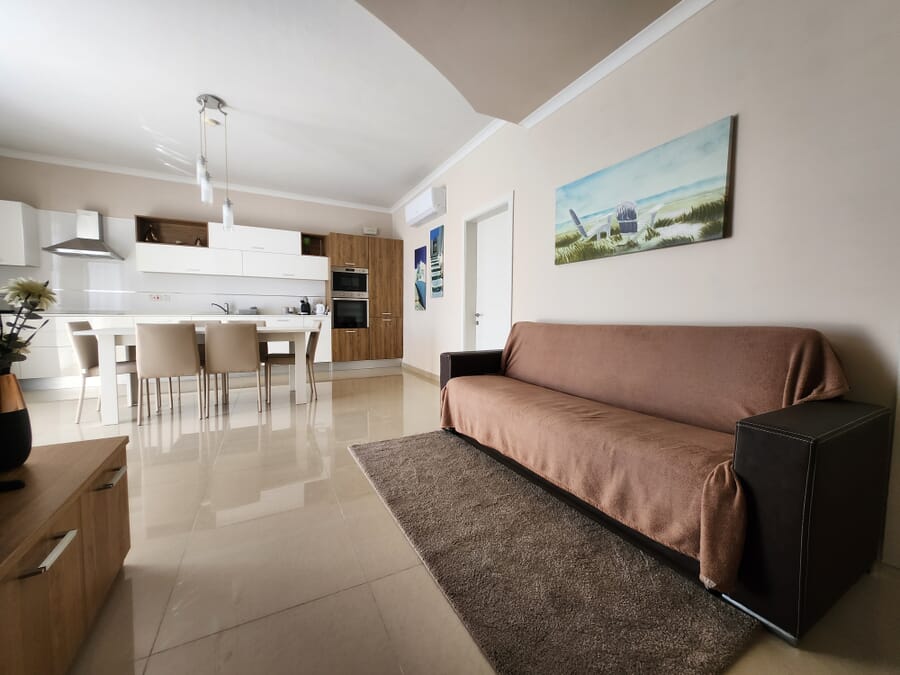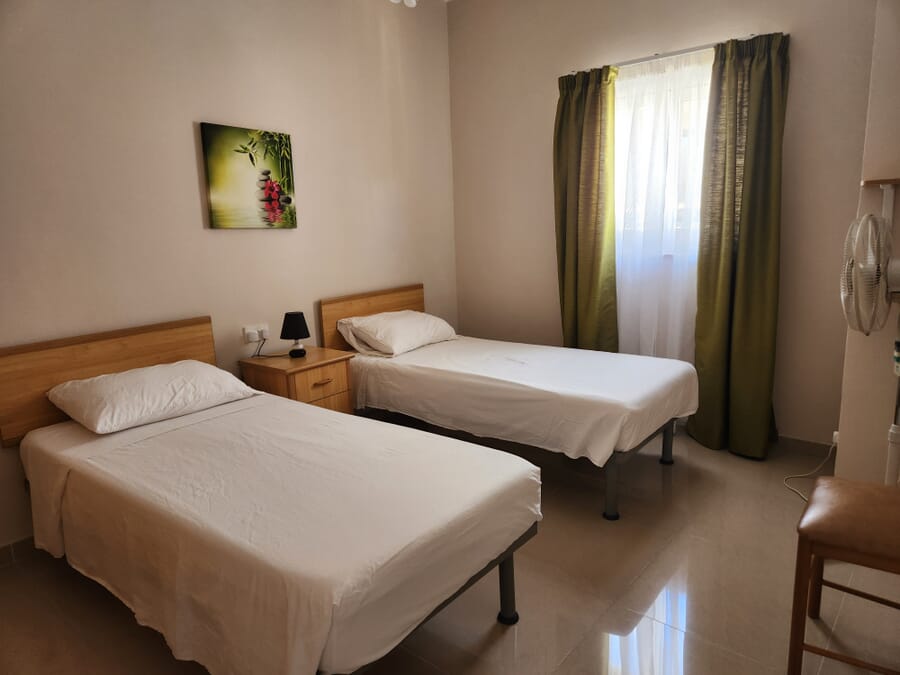 Summary
---
Unavailable

Price

Apartment

Type

2

Bedrooms

Yes

Seafront

Yes

South Facing

5

Sleeps

4

Rooms

1

Baths

Yes

WiFi

Yes

Roof Access

Yes

Wheelchair Accessible

Yes

Served with lift

65 Sq M

Area

Yes

Direct from owner
Description
---
Let's be honest, who wouldn't love to reside in a property right by the sea? The idea of waking up each morning to breathtaking views of the ocean all year round.
This top floor apartment, is situated in the heart of Marsaskala along the promenade and provides magnificent views of the bay and sunrise from its balcony.
As you step inside, you will be greeted by a naturally illuminated living room, kitchen, and dining area. From the living room, you can access two bedrooms: a spacious master bedroom and an additional bedroom furnished with two twin beds. Not to mention, it includes a lift for easy mobility and rooftop access.
Swimming areas are located beneath the balcony, and the apartment benefits from a central location with convenient access to all amenities, including restaurants, bars, a bus stop, pharmacy, grocery stores, a clinic, and banks.
The apartment is fully furnished with all necessary equipment and appliances, including two air conditioners, a sofa bed, and double glazed windows. WIFI is included.
Nearby Places
---
30 m

Swimming Zone

44 m

Bus Stop

150 m

Grocer

250 m

Play ground

400 m

Police Station

500 m

Bank

500 m

Restaurants

550 m

Bars & Pubs

800 m

Pharmacy

900 m

Bus Terminus

10 km

Airport

14.7 km

Valletta
}