Property Detail
St Anne
1 St Anne, Triq San Guzepp, Marsaskala, MSK1055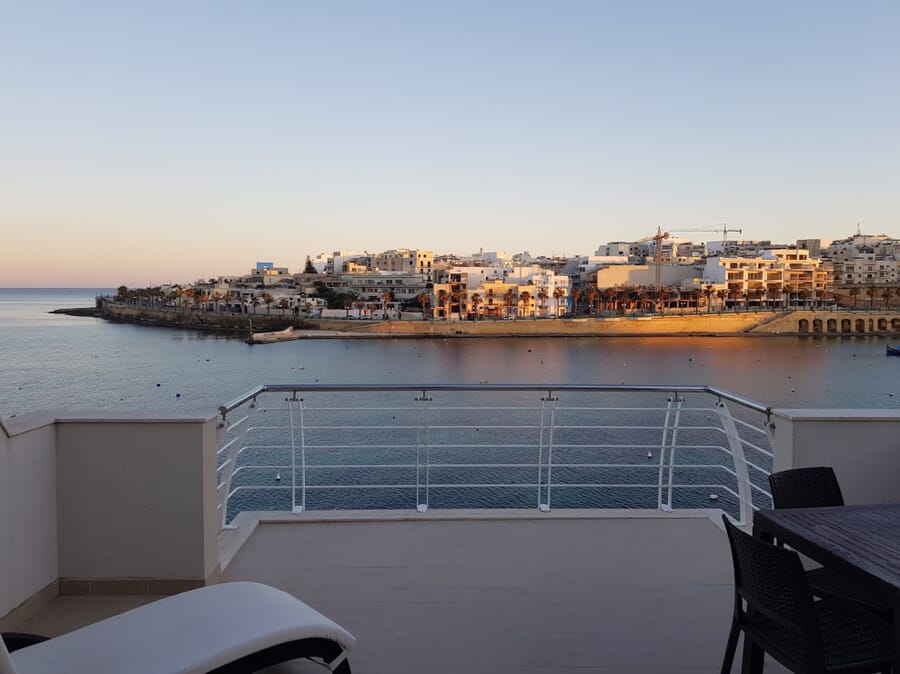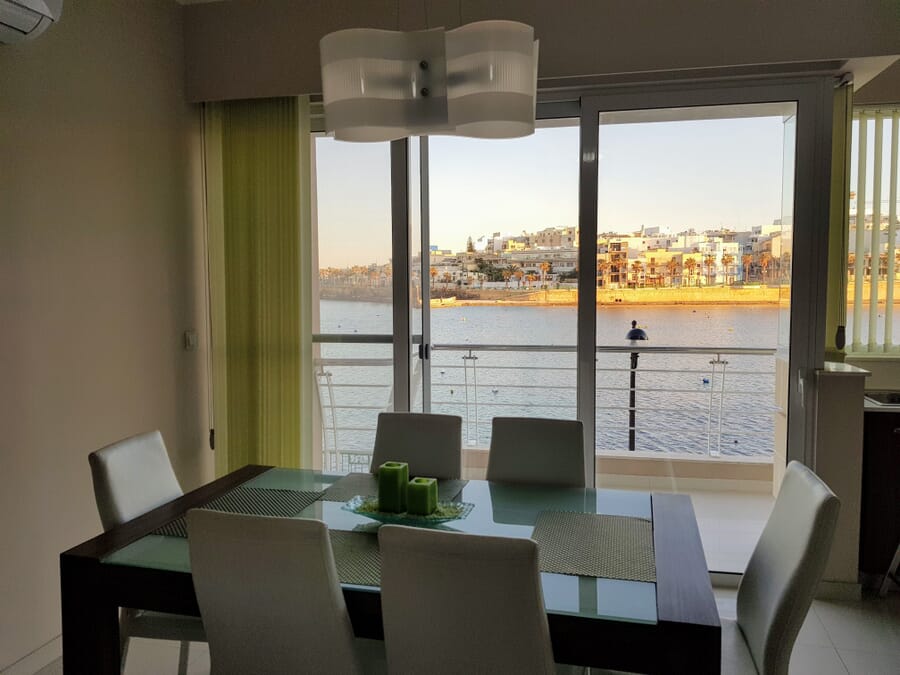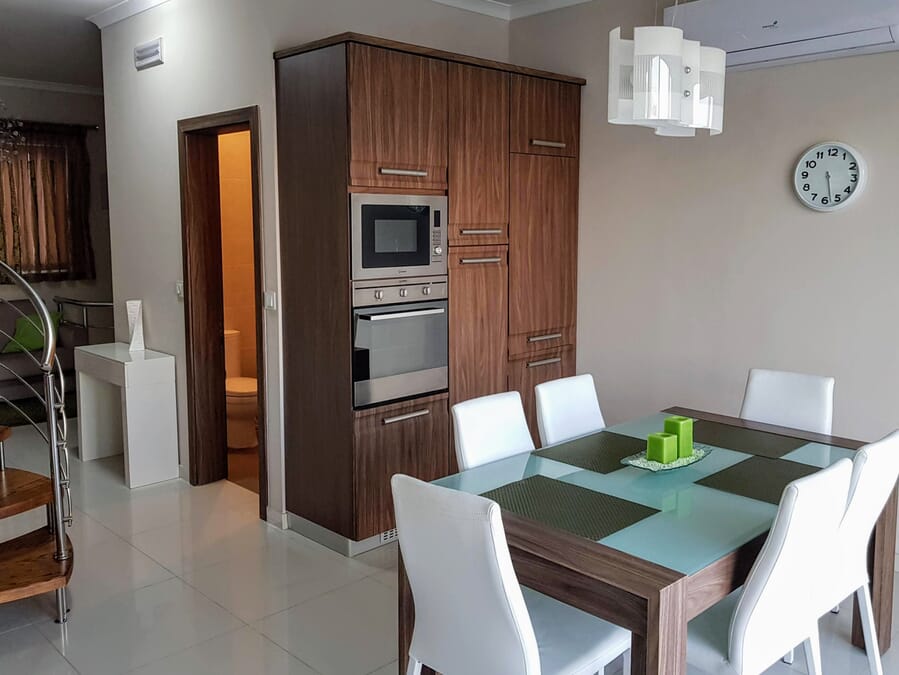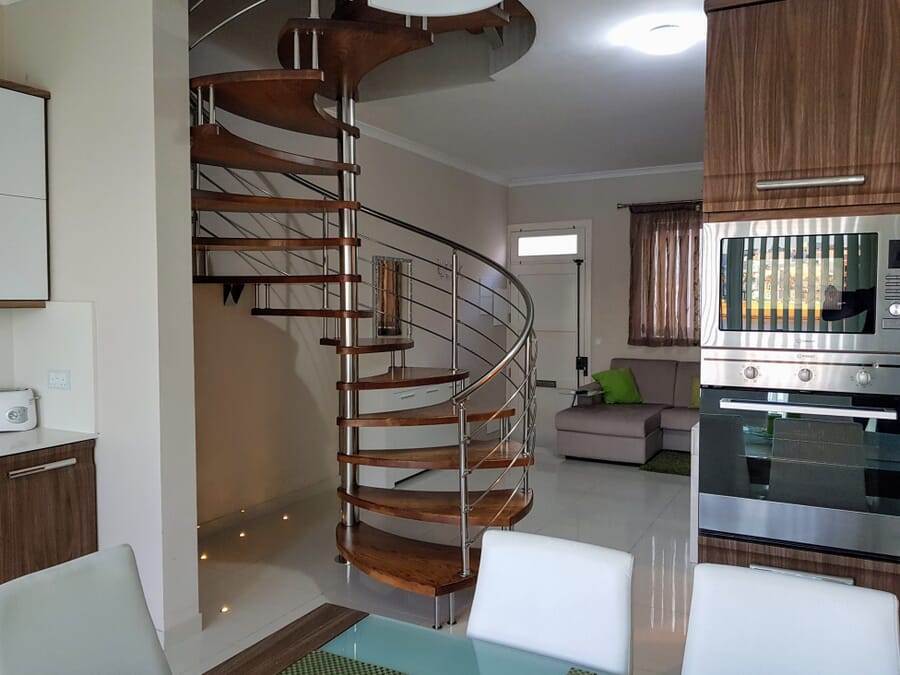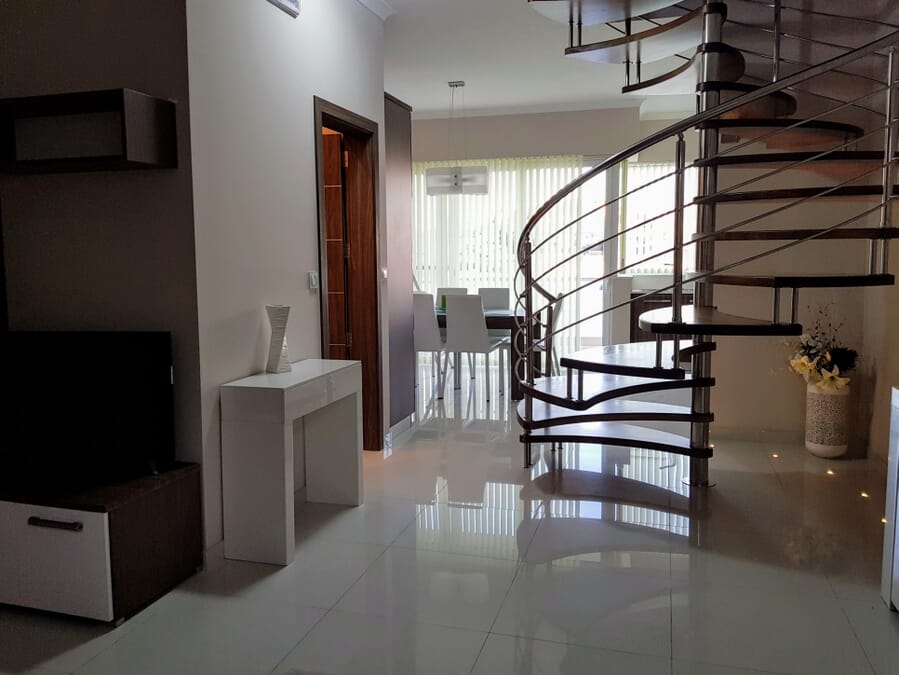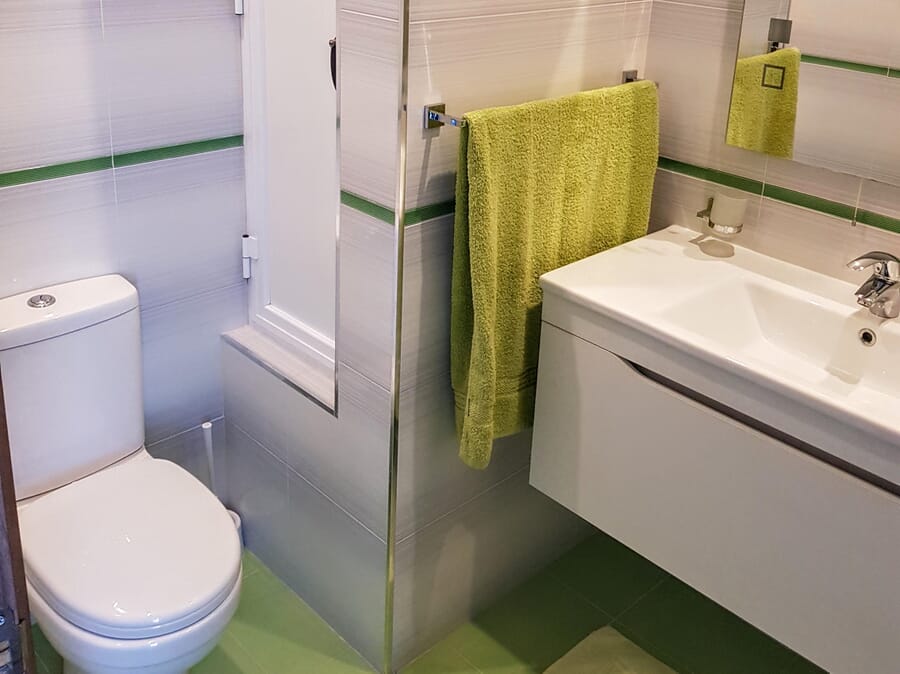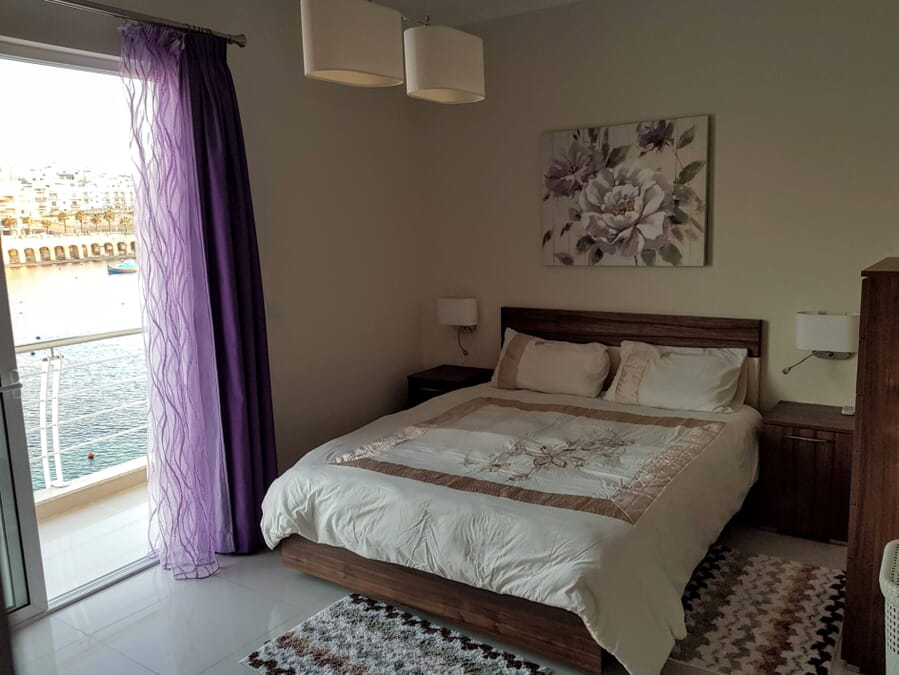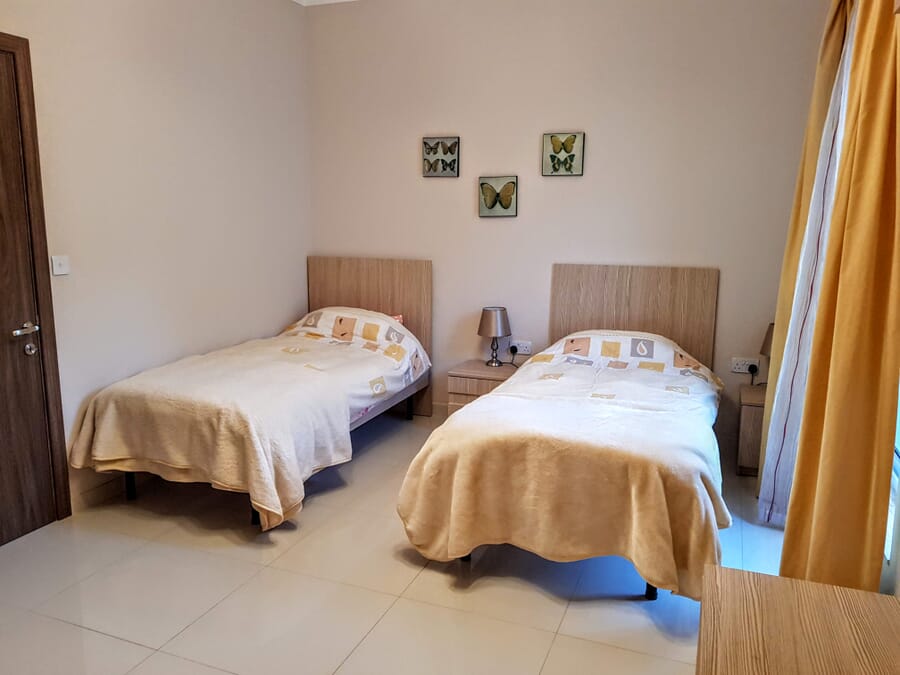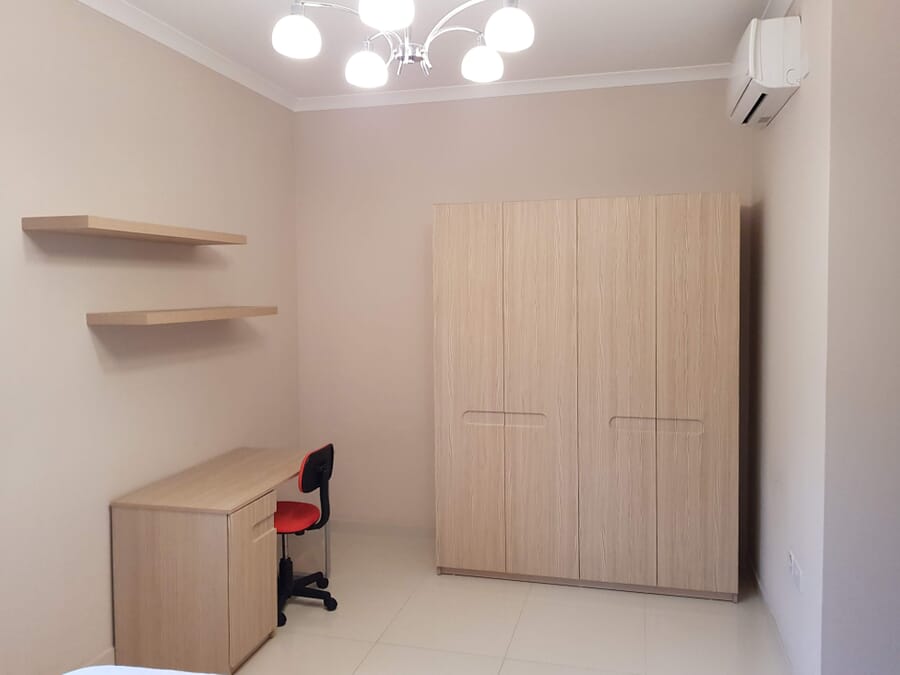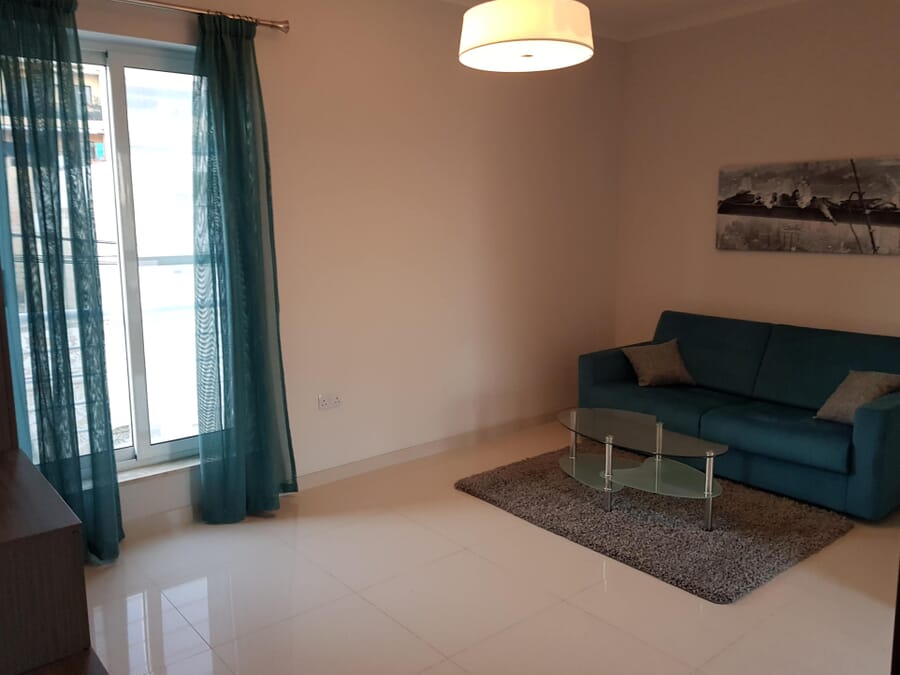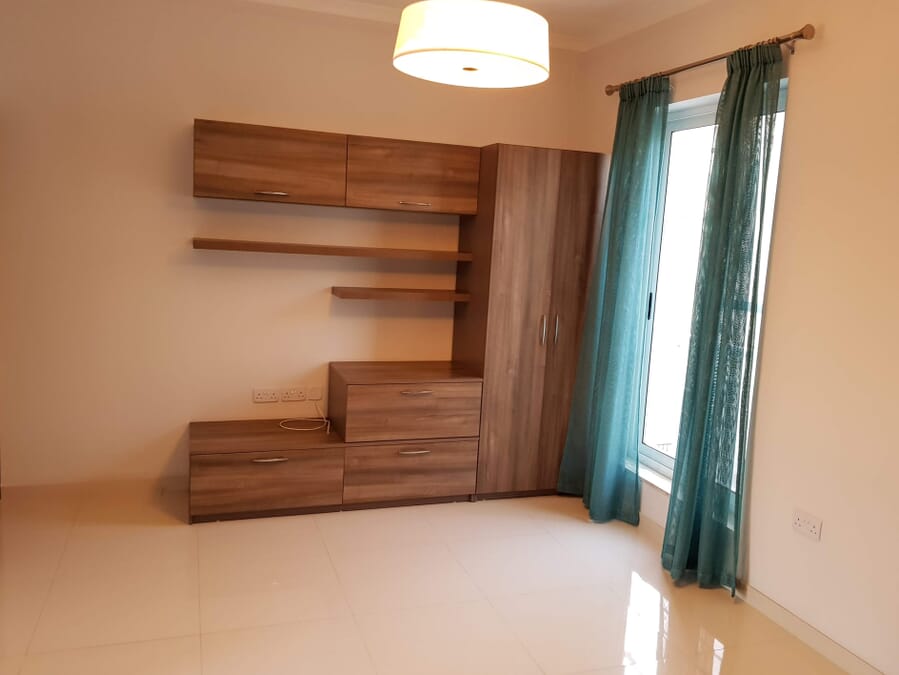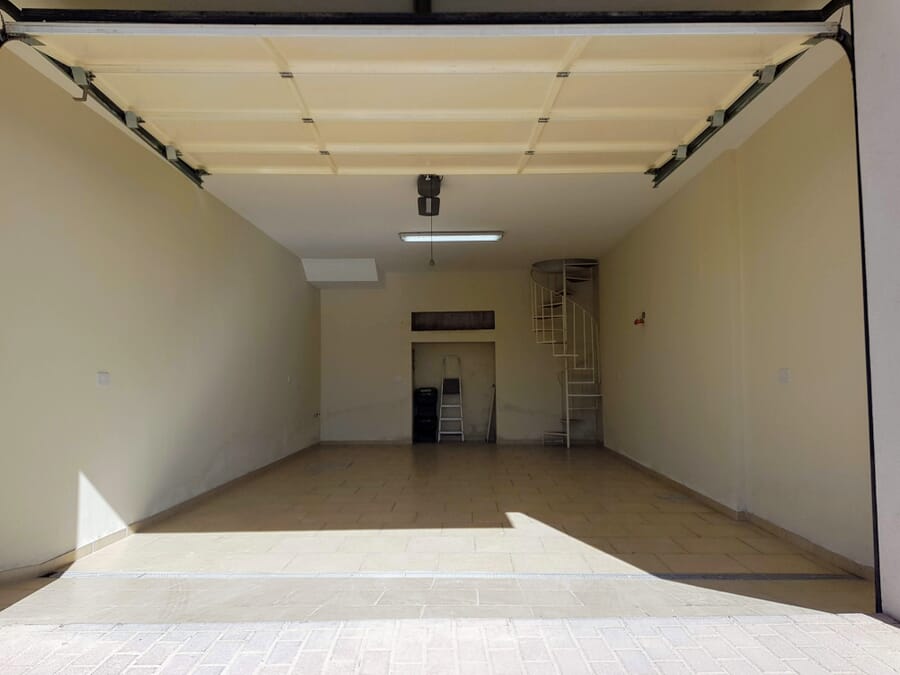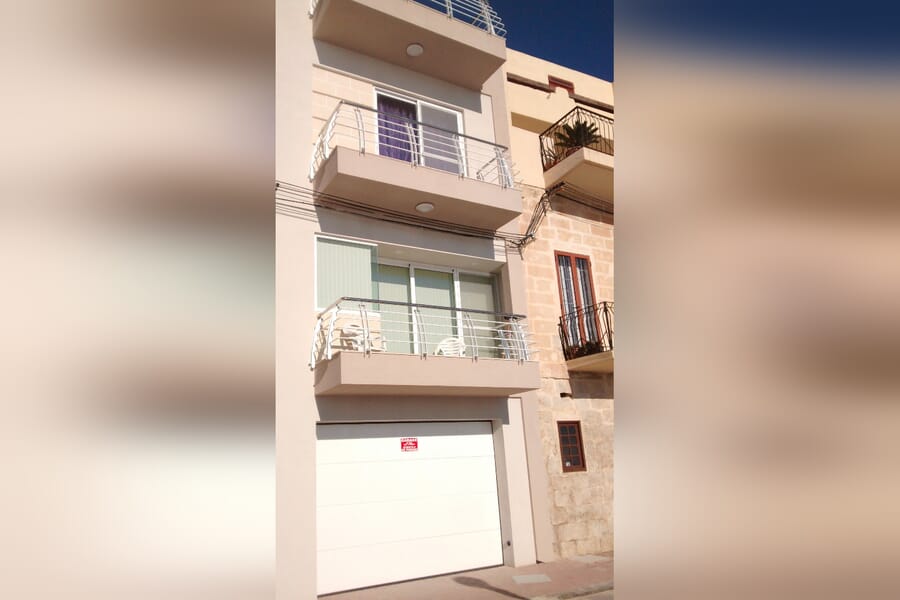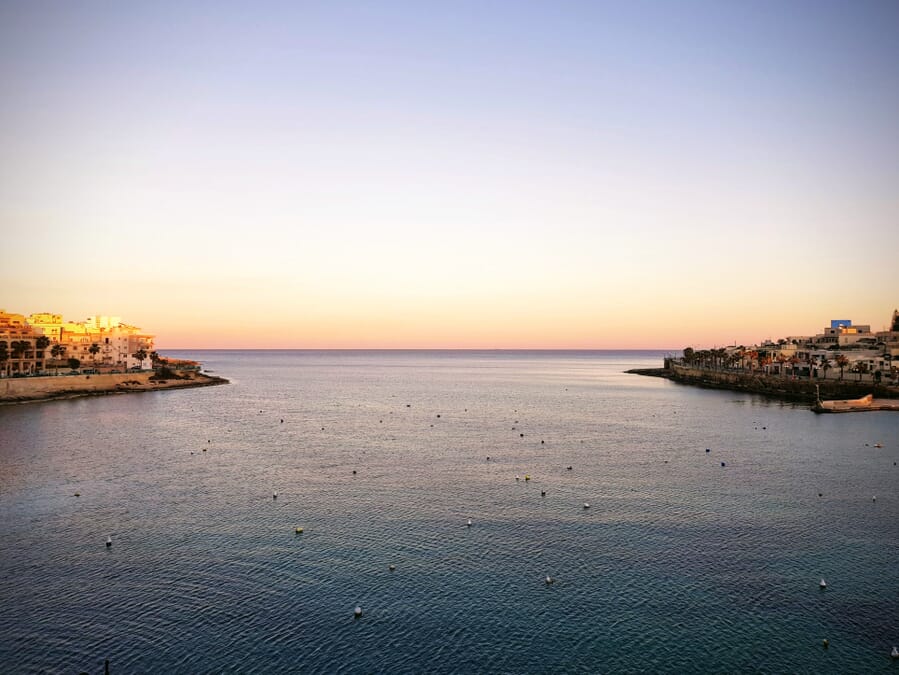 Summary
---
Unavailable

Price

Terraced House

Type

3

Bedrooms

Yes

Seafront

Yes

South Facing

6

Sleeps

7

Rooms

3

Baths

Yes

Garage

Yes

Roof Access

170 Sq M

Area

Yes

Direct from owner
Description
---
Let's be honest, who wouldn't love to reside in a property right by the sea? The idea of waking up each morning to breathtaking views of the ocean all year round.
Situated along the promenade, this terraced house boasts a modern and distinctive design, overlooking Marsaskala bay. Spanning across three floors, the first floor features a living room, bathroom, kitchen, and dining area. Beneath, there is an interconnected four-car garage accessible from the other side of the road.
Moving up to the second floor, you will find the master bedroom with a balcony facing the sea, a spare toilet, and a bedroom furnished with two twin beds and a desk. On the third floor, there is an additional living room, serving as a guest room with a sofa bed, a spare toilet, and access to a stunning south-facing seafront terrace, providing captivating views of the morning sunrise.
This property is impeccably finished and equipped with all the necessary amenities, including three air conditioners, mosquito nets, double glazed windows, an intercom system, and an electric garage opener with automatic lights.
Nearby Places
---
30 m

Swimming Zone

65 m

Bus Stop

150 m

Grocer

300 m

Play ground

400 m

Police Station

500 m

Bank

500 m

Restaurants

550 m

Bars & Pubs

800 m

Pharmacy

900 m

Bus Terminus

10 km

Airport

14.7 km

Valletta
}